How do Medical Alert Systems Work?
These systems are easier to set up & use than most people think!
Are you procrastinating on getting set up with a medical alert system because you are unsure if it's easy enough to use? Our systems are senior-friendly & our team is available by phone to help you with all your setup needs. We're known for our world class customer service (and our great price).
Let's start with how they work in the case of an emergency: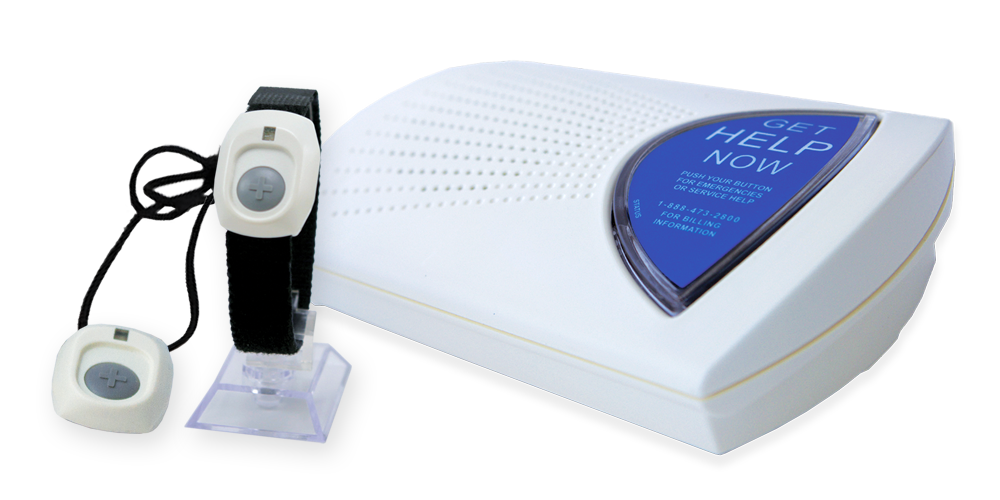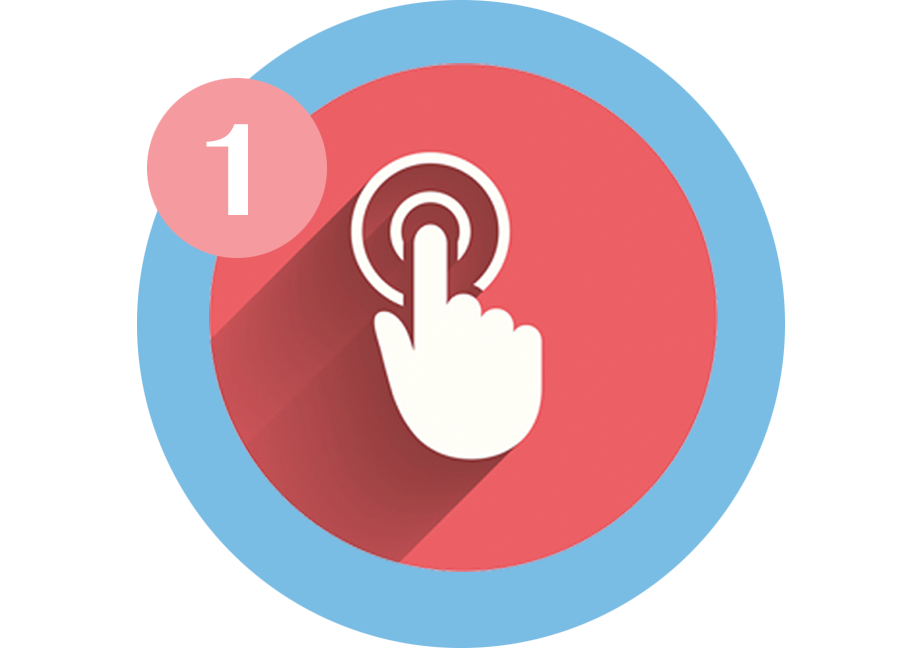 When an emergency strikes, all you have to do is press your Senior Safety help button. Fall detect buttons can automatically activate during a fall if you're unable to press it.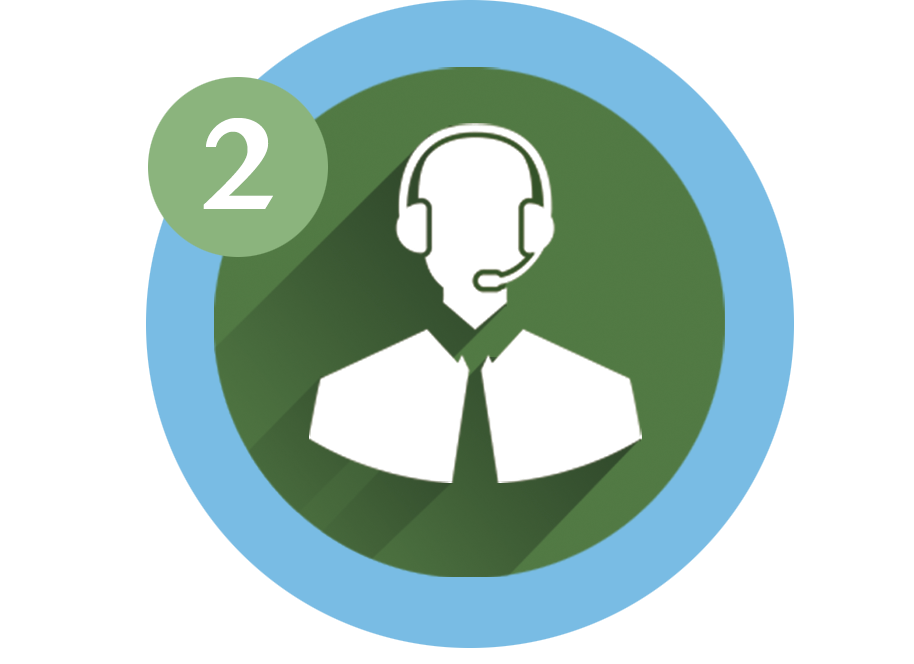 Within seconds you'll be connected with an EMD Certified Operator over the medical alert speaker. Tell them what's going on & what sort of help you need.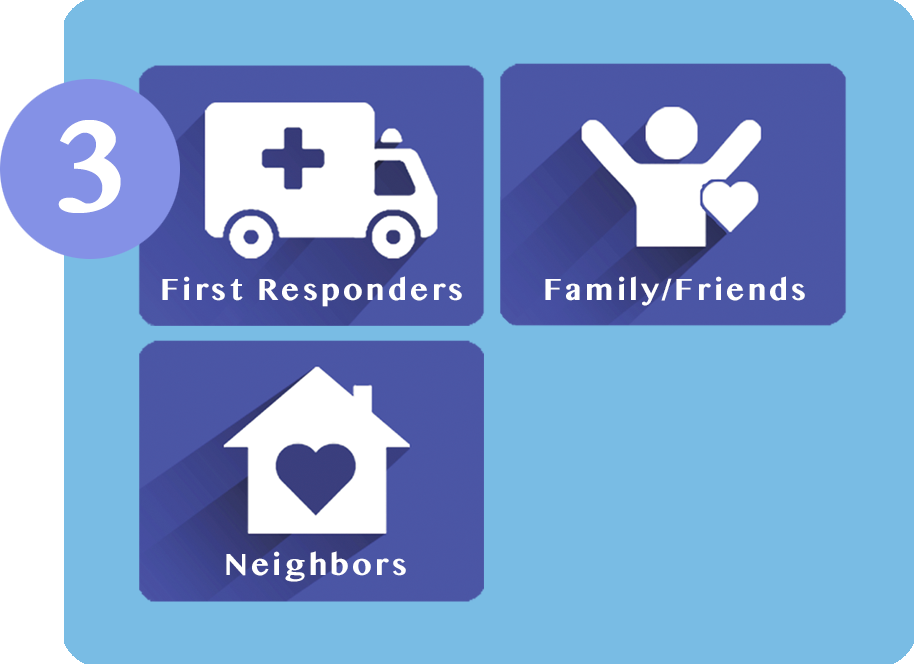 Even if you are unable to speak, help will be on its way. If you're able to speak, you can request someone from you list of contacts to be called instead of your local first responders.
Each Medical Alert Works A Bit Differently…
More Details Below
What does each system cover? Does it automatically activate during a fall? Where is the speaker located?  These aspects of your medical alert coverage depend on which system you choose. Call 1-888-473-2800 to speak with the Senior Safety team about what you're looking for in a medical alert system.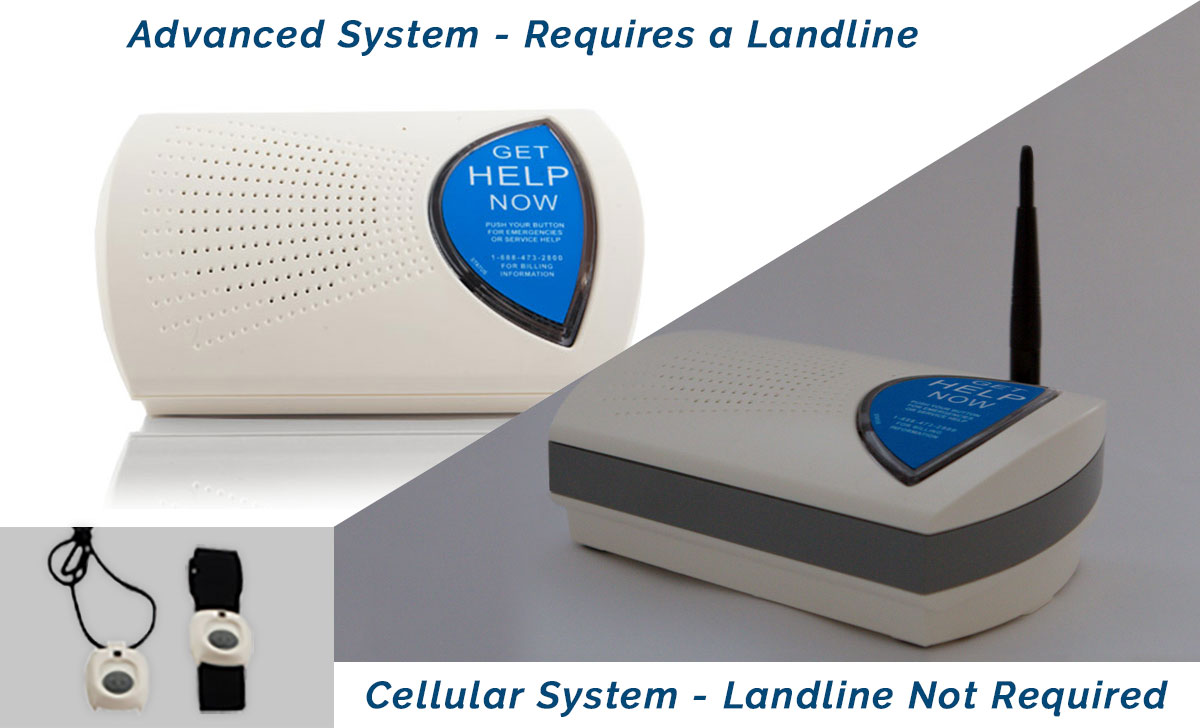 Advanced & Cellular System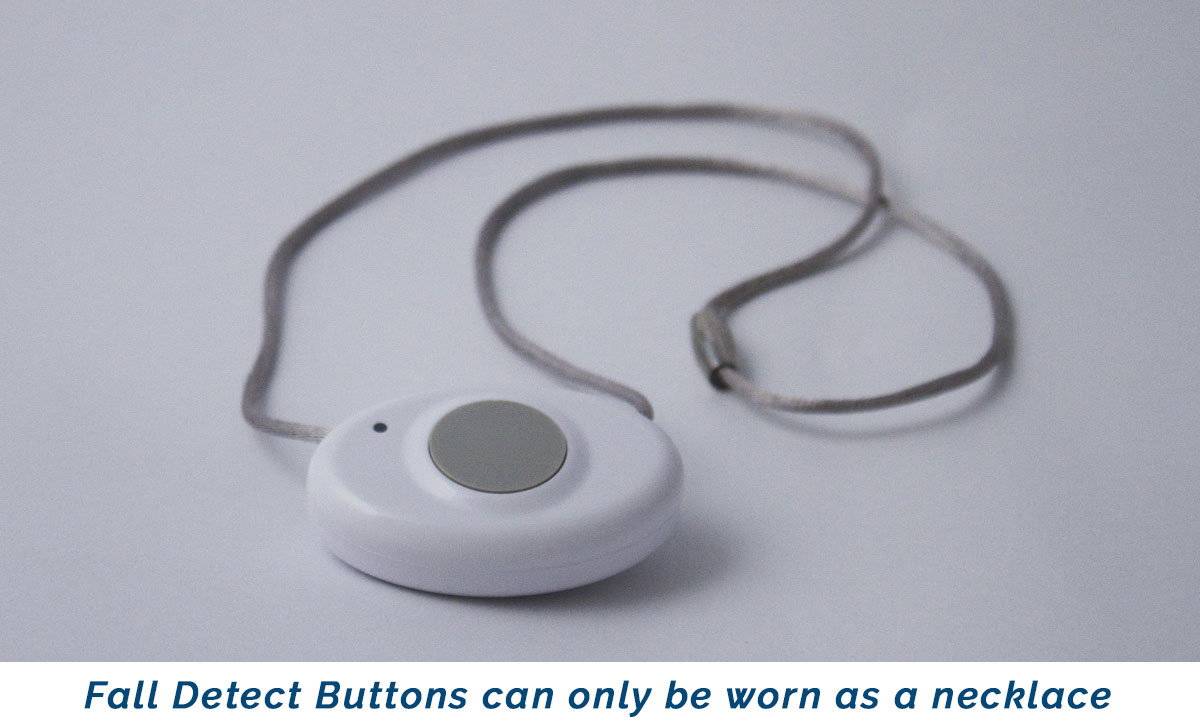 Fall Detection Add-On
This high-tech button can automatically activate when the user has a fall (available with Advanced or Cellular). Perfect for those with a history of fainting or strokes.
[Learn more]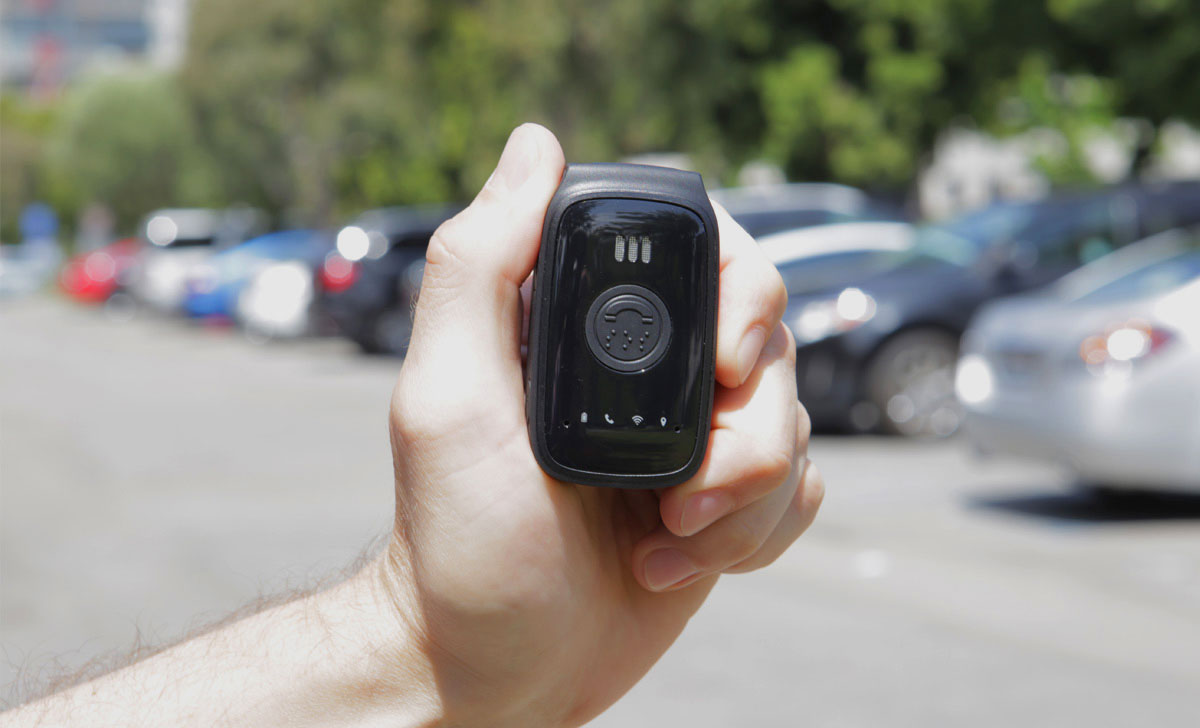 Mobile GPS System
Press your button to get help at home or away from home! Also available with Fall Detection…
[Learn more]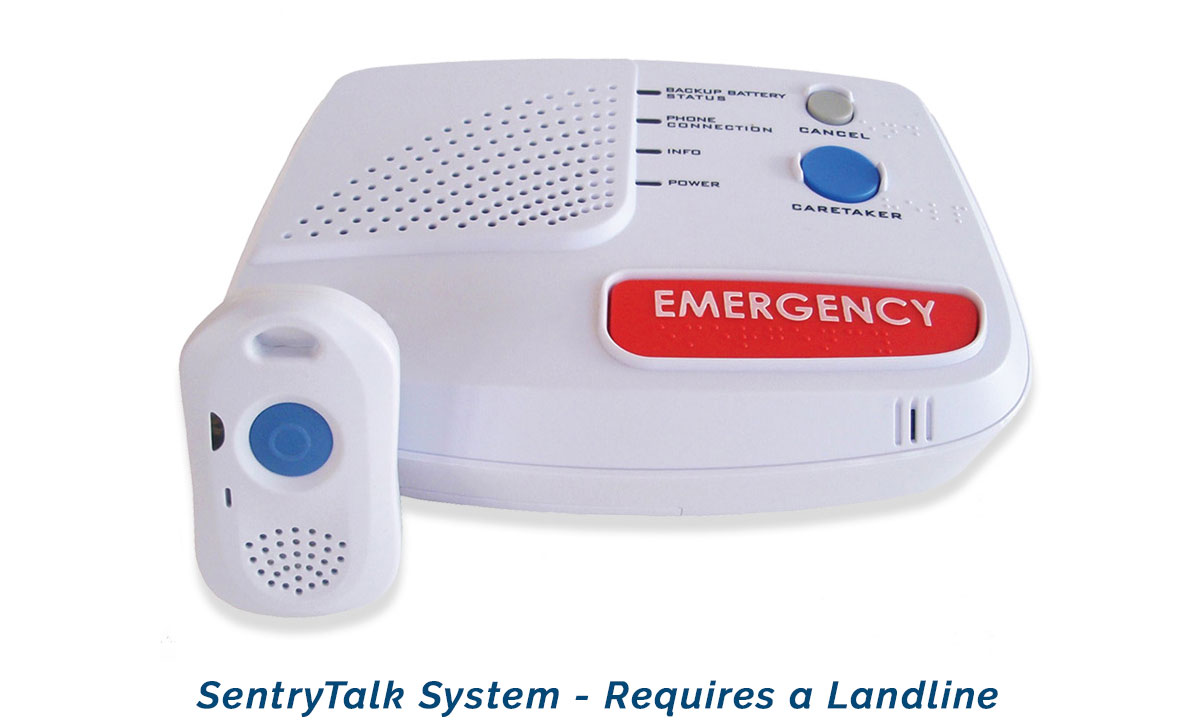 SentryTalk System
Allows you to speak with the operator over a speaker built into your help button. Perfect for hard of hearing seniors!
[Learn more]
Easy Setup & Great Customer Support!

Our systems are quick & easy to plug in, but we know that setting up equipment like this is not everyone's strong suit. Our Senior Safety Team helps many seniors & their families set up new systems over the phone & we will happily walk you through plugging things in as well. Once it's set up, you'll run a simple test. When you reach an operator, you know that everything is working & ready for use!
While all of our in-home systems are easy to set up, the Cellular System "takes the cake" as easiest. Simply plug in the power cord & you're done. This one step setup is why we refer to the Cellular System as our EZ Alert. Great for anyone who doesn't want to fuss with phone cords or doesn't have a landline telephone service.