Rated, Reviewed & Family Approved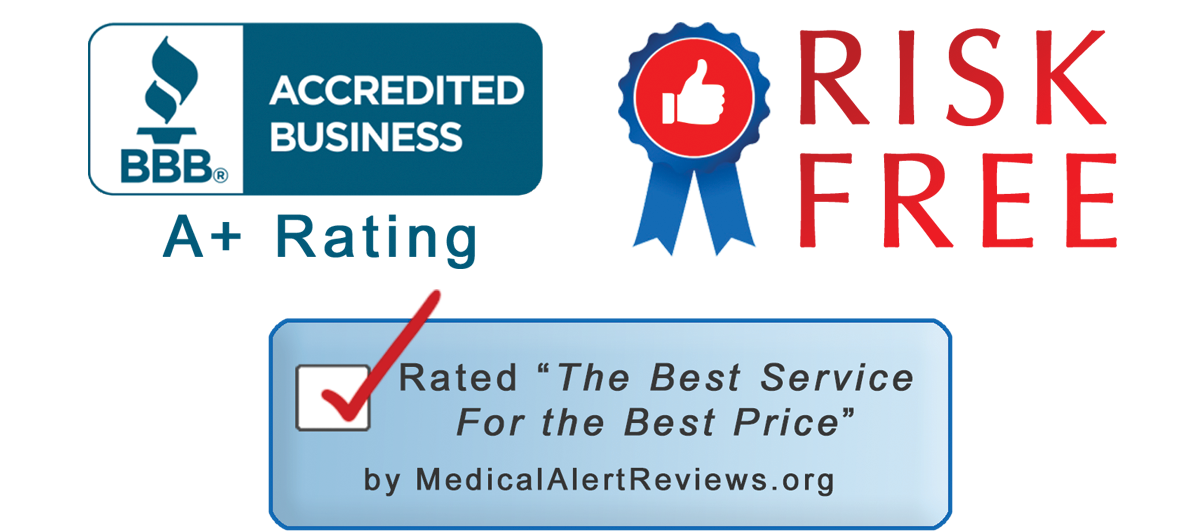 At Senior Safety we understand just how valuable excellent customer service really is! That's why we go above & beyond to provide as much helpful information as possible so that you can make the best decision on which system and service is right for you or your loved ones.
3 Keys to a Great Medical Alert Service
No Long-term Contracts – There are a number of medical alert services like Senior Safety that allow you to cancel whenever you need. Don't settle for a 1 – 3 year contract when you simply don't have to!
Prorated Refund When Cancelling – While most companies these days do not require a long-term contract, not all companies are willing to refund money back to you if you pay in advance but have to cancel. If you're offered a lower price to pay quarterly or just one time a year, make sure a refund is available in case you have to stop service any time before. At Senior Safety, no matter how you choose to pay, you have the freedom to stop service at any time and receive a prorated refund for any months you paid in advance!
Redundant Monitoring – Ever wonder what would happen if an emergency occurred on the other side of your medical alert system? What if the company you are with experiences some sort of disaster, like a fire or earthquake? In some cases, you could be without reliable way to get help. That's why redundant monitoring is so important! If a problem arises at one center, another response center in a different area is there for backup. At Senior Safety we provide redundant monitoring with all of our response centers located right here in the US!