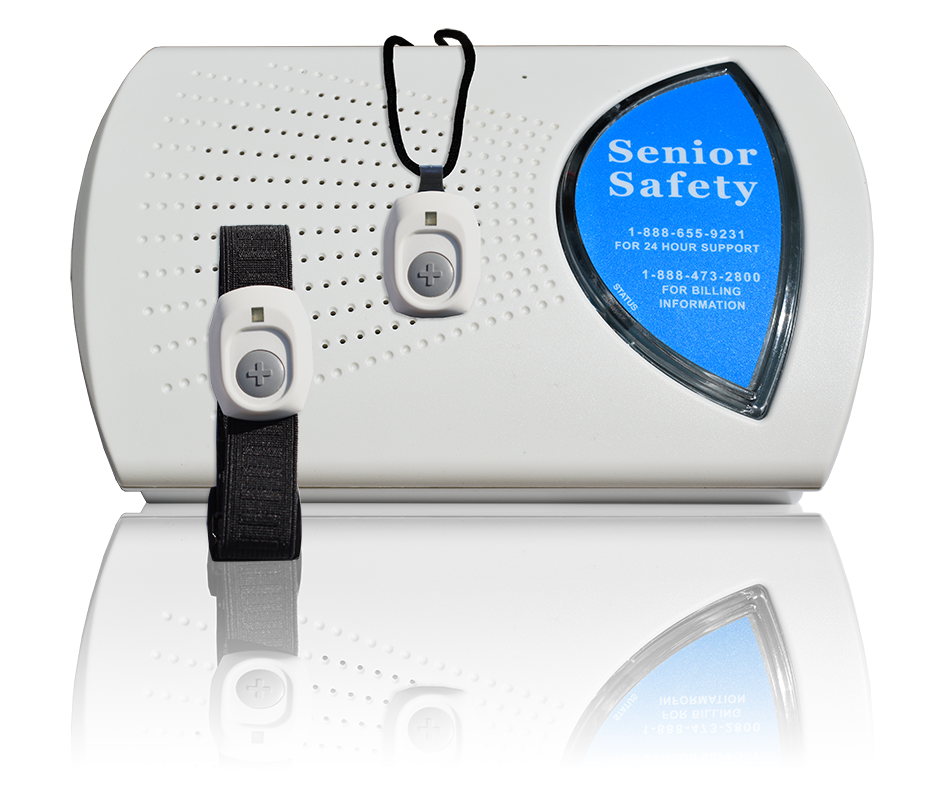 Home Medical Alert System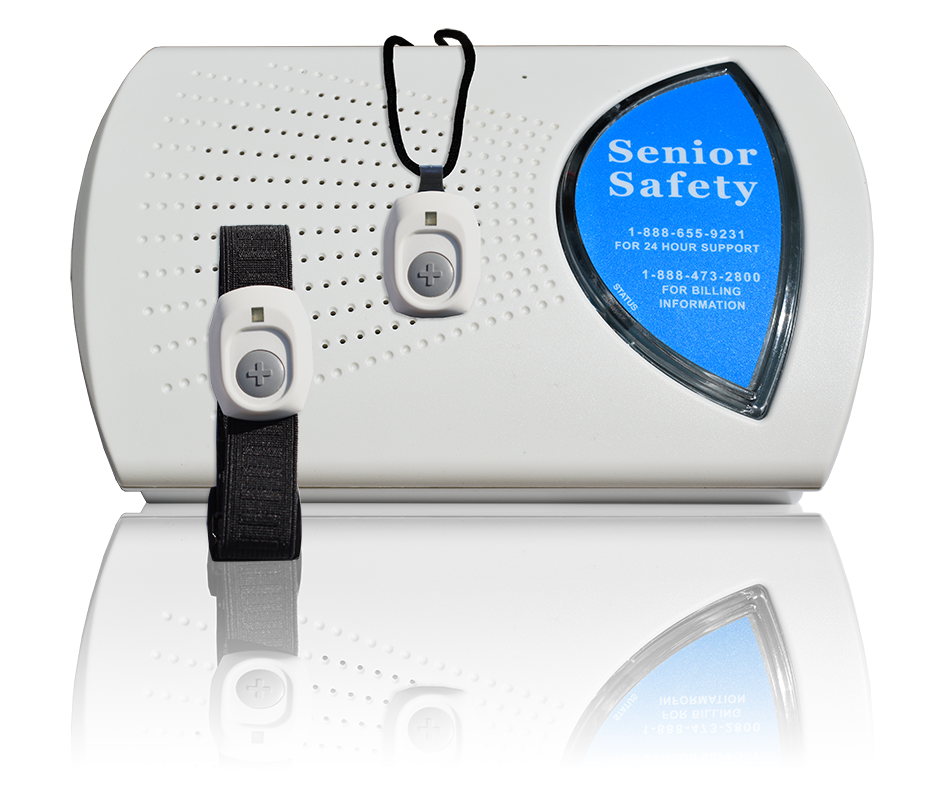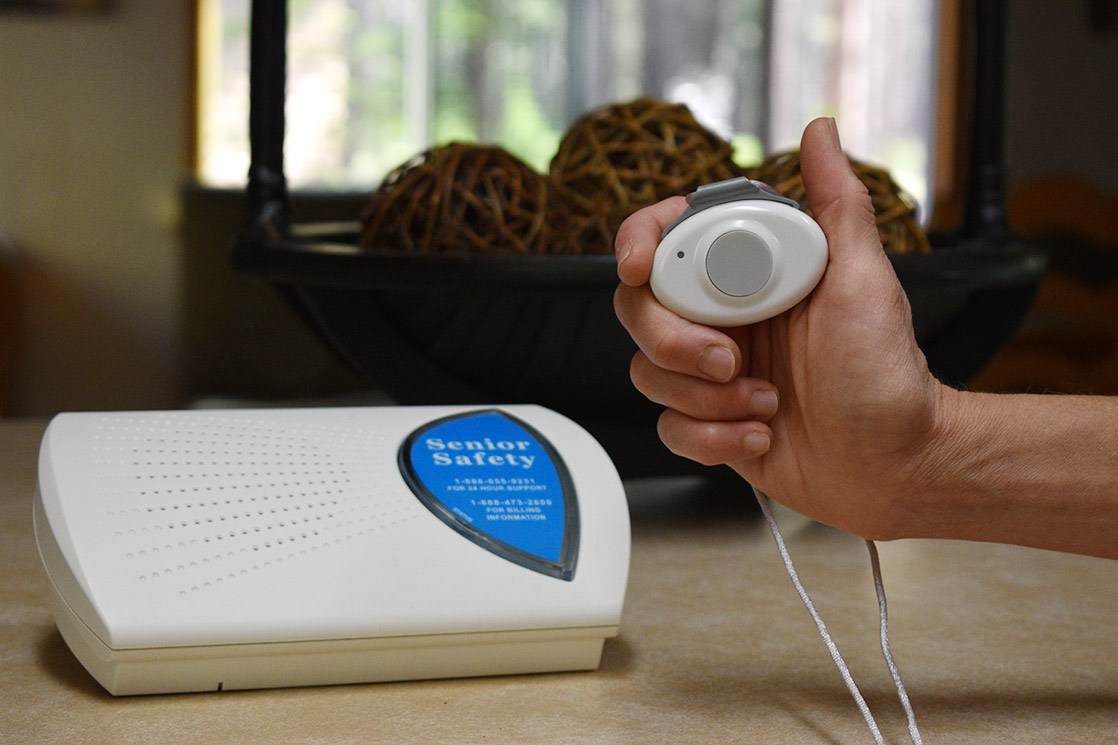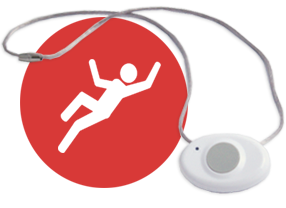 Available with
Automatic
Fall Detection
Add to Plan for $10/mo
The automatic fall detection button can sense when you fall and alert our response center if you're unable to press your help button.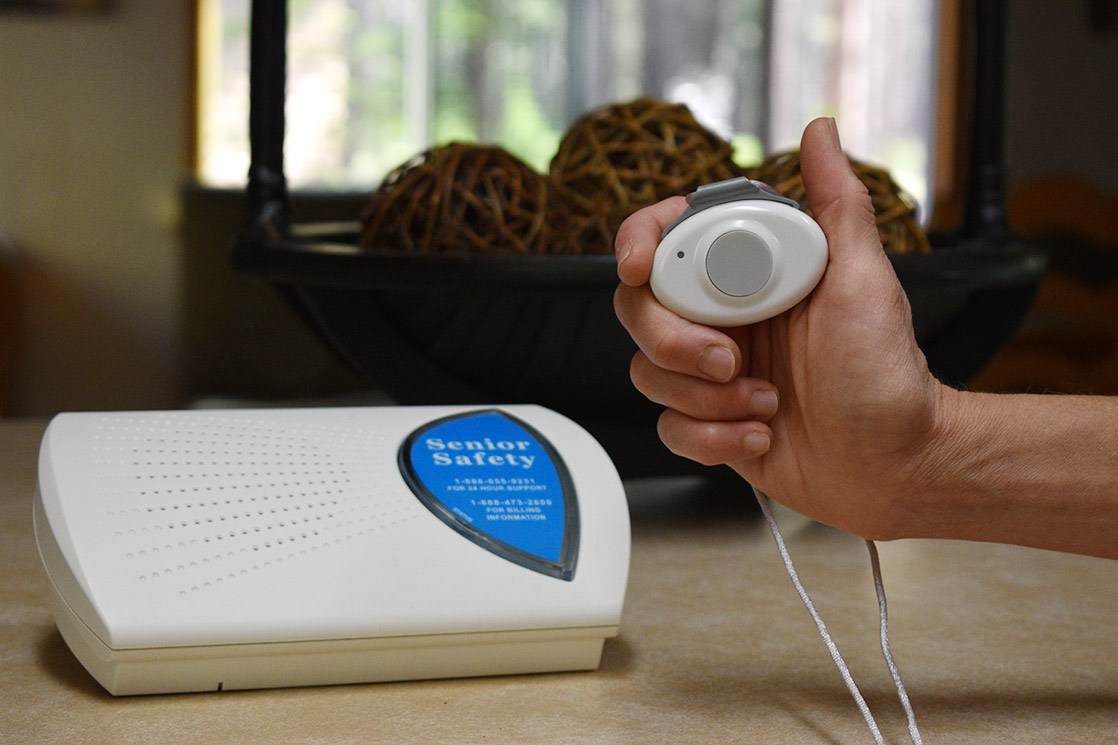 Family Check-In
Are you considering a medical alert system with landline connectivity for a family member or loved one? The Family Check-In Feature provides extra peace of mind for no additional cost!
Family Check-In allows you to patch directly into the home over the two-way speaker box and check in right away.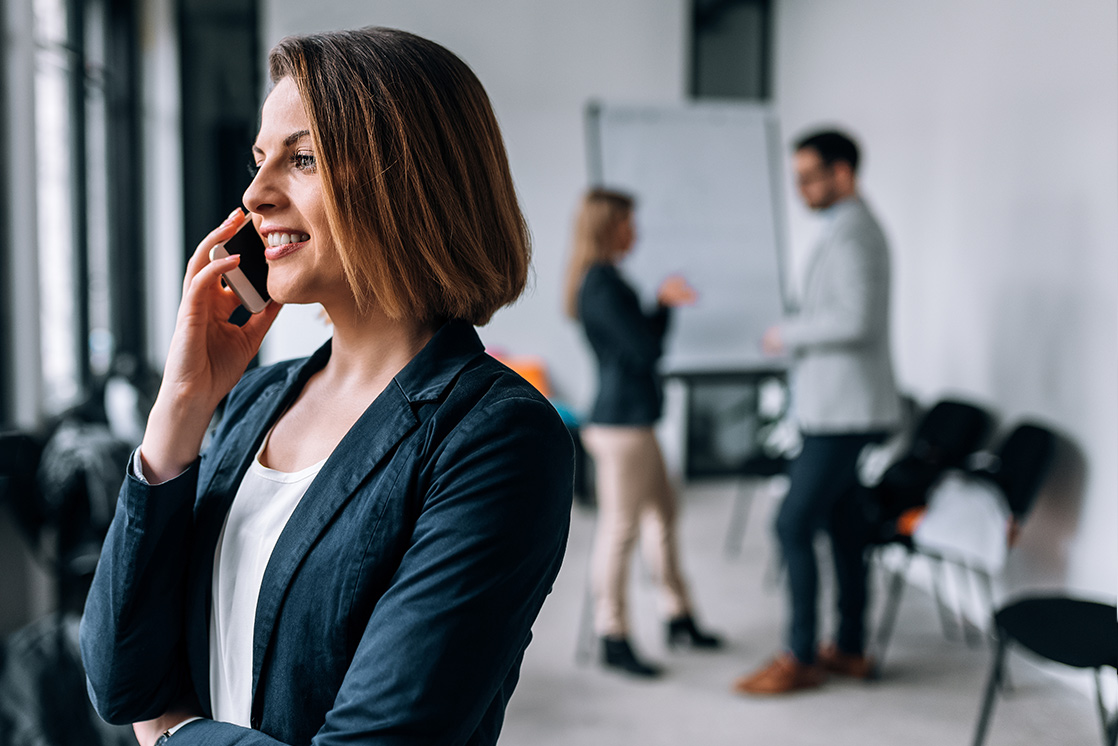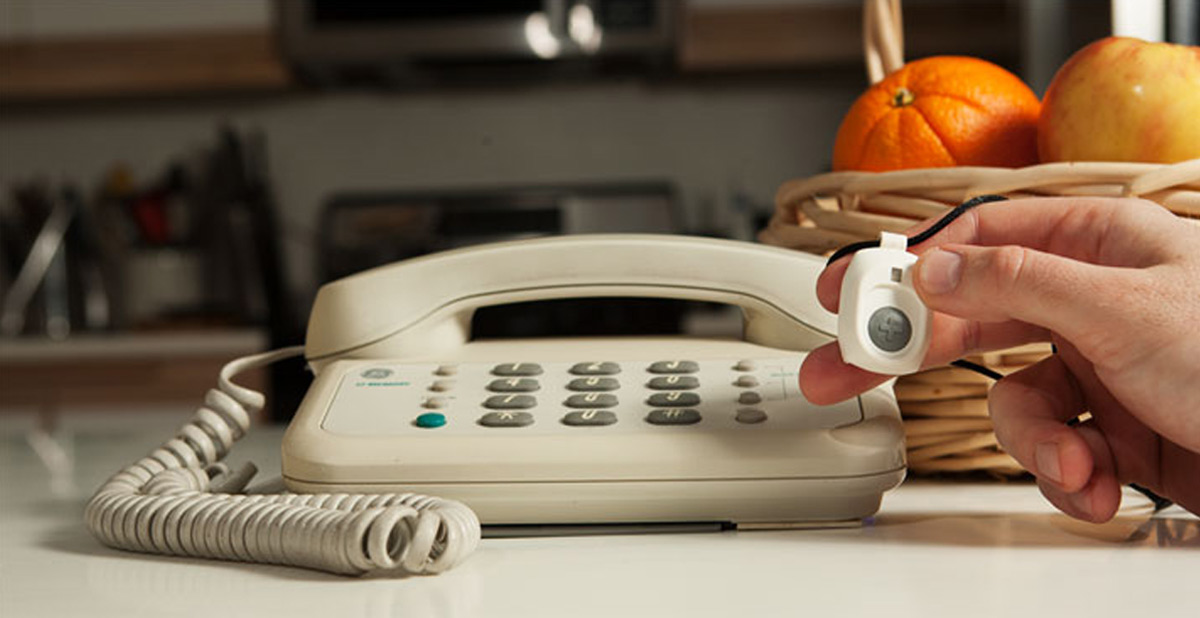 Answer Assist
Easily Pick Up Calls by Pressing Your Help Button
Avoid falls when rushing to answer your phone in time. Answer Assist allows you to pick up phone calls at home with a simple push of your help button.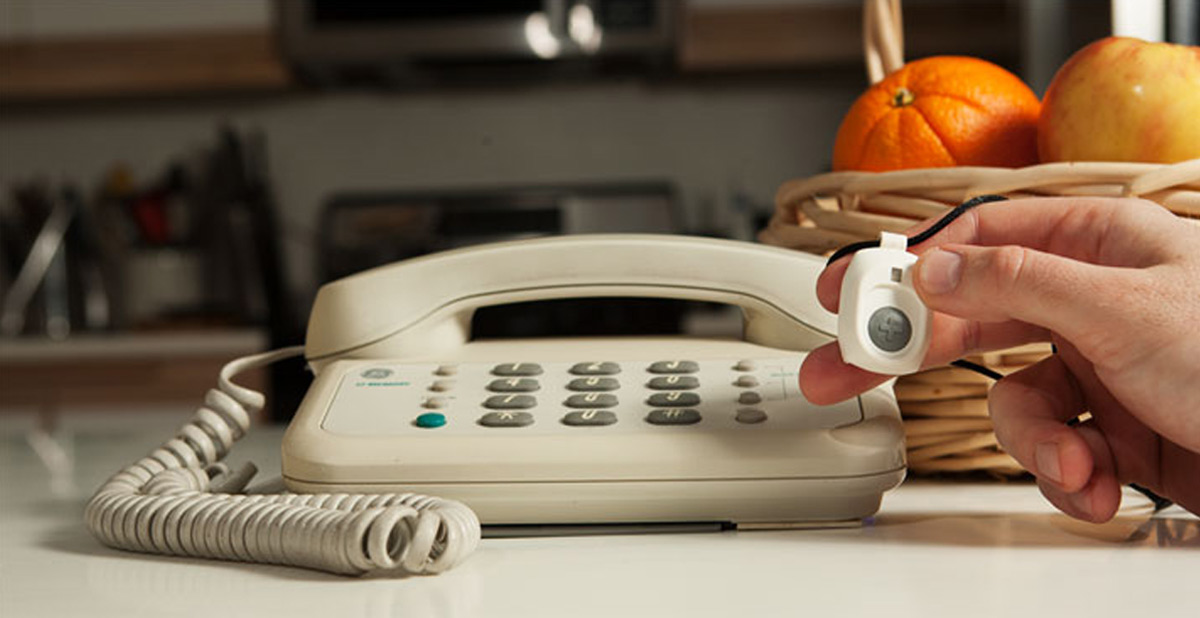 100% Waterproof Help Button
Bad falls can easily happen in slippery areas like the bathtub or shower. The Home Medical Alert System comes with a necklace or wristband help button that is 100% waterproof!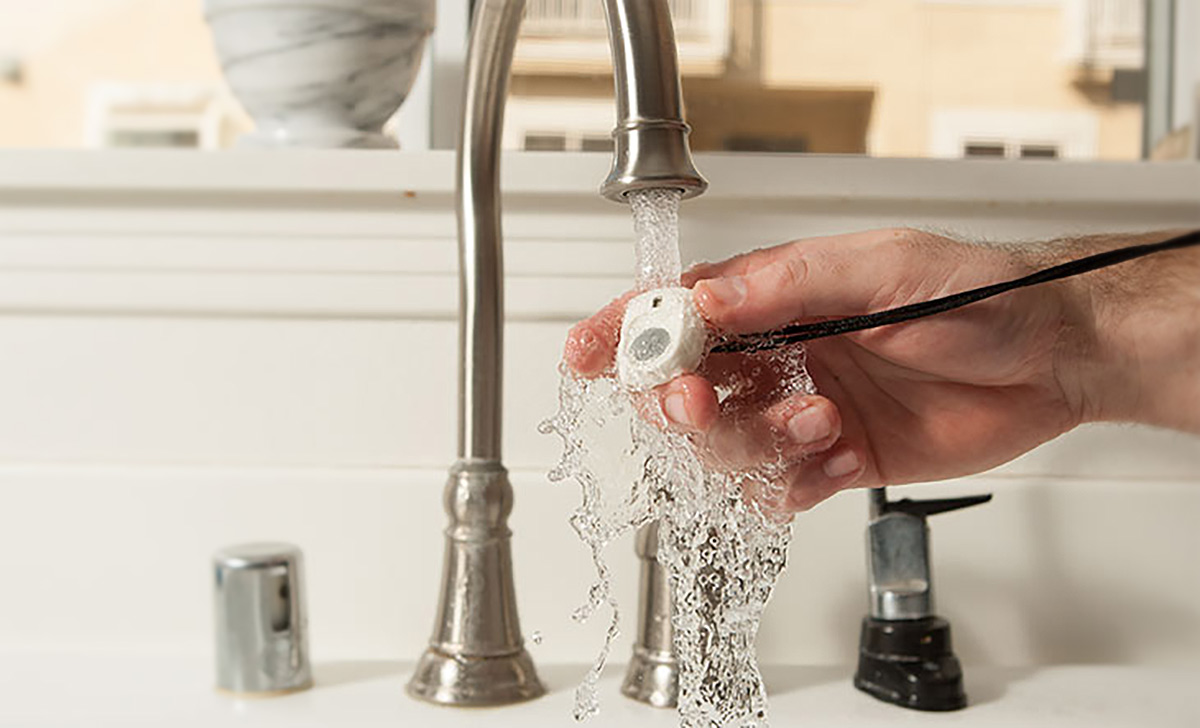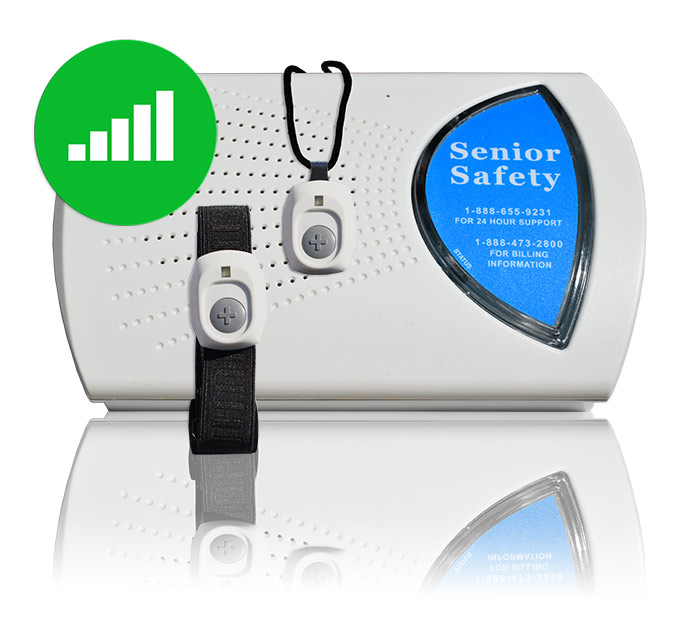 Don't Have A Landline?
We've got you covered with our No Landline Home Alert!
Now the Home Alert provides both safety and peace of mind at the push of a button even if you don't have a landline!
Still have a landline, but want to avoid tangled wires or hard-to-reach phone jacks? Consider going with our No Landline Home Alert System which simply connects to any electrical outlet. (Your knees and lower back will thank you!)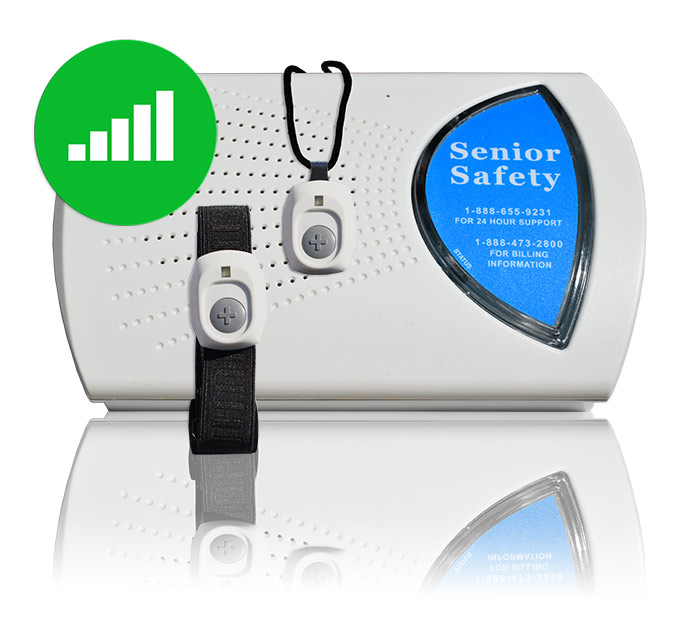 Landline Compatibility
The Landline Medical Alert System is compatible with any analog or digital (VOIP) phone service*.
Home phones services provided by Cellular Companies are not compatible with the Landline Home Alert System.
For more information regarding compatibility with your home phone service, please contact our customer support.
More Information on VOIP Phone Services
What is VOIP? VOIP is a type of home phone service provided by your internet provider. In the event of a power outage, VOIP phone lines become nonoperational and The Landline Home Alert will not be able to place an emergency call. The No Landline Home Alert can make an emergency call if your power and home phone service are both nonoperational.
Home Alert Plans Include:
We're so confident that you'll love our service that we offer every new customer a 30 Day Money Back Guarantee. Set up your new system at home & test it out! You can cancel within 30 days for a full refund.
While some companies lock you into a 3 year contract and even require proof that mom moved to assisted living in order to cancel, we don't! We want canceling your service to be easy. When you're our customer you can cancel at anytime for any reason! We even refund unused months back to you.
We offer our lifetime price guarantee because we know that so many seniors live on a fixed income. When you're a Senior Safety customer, your price will never go up. Plain & simple.
That's right! New Senior Safety customers can receive one free gift when they choose a Quarterly or Annual medical alert plan. Choose between:
1) Lockbox – $45 Value – Allow First Responders to gain access into your home without having to break your door or windows.
2) **$25 Visa Gift Card – Receive a Gift Card to buy groceries, gas, or gifts!
[Learn More]
Why sign up for a 3 year contract when you simply don't need to? We offer our service with no long term contracts (cancel whenever you need!) because we know that people's situations & needs change! Our service is about what's best for you… not our bottom-line.
Setting up your system is easy! When you order a Senior Safety Quarterly or Annual plan, we ship it to you free of charge. And unlike other companies, we don't require expensive installation appointments, equipment fees, or activation fees.
**In order to take advantage of our $25 Cash Gift Card Sign-Up Special, clients must return the rebate card enclosed in their order. We mail your $25 Cash Gift Card after your 30th day as a customer to say "Thank You". Offer only available for new customers & only honored when rebate card is returned. If canceled before the 30th day, customers who returned a rebate card will not receive the Sign-Up Special Gift Card.
*Landline Home Alert is compatible with VOIP with the exception of OOMA