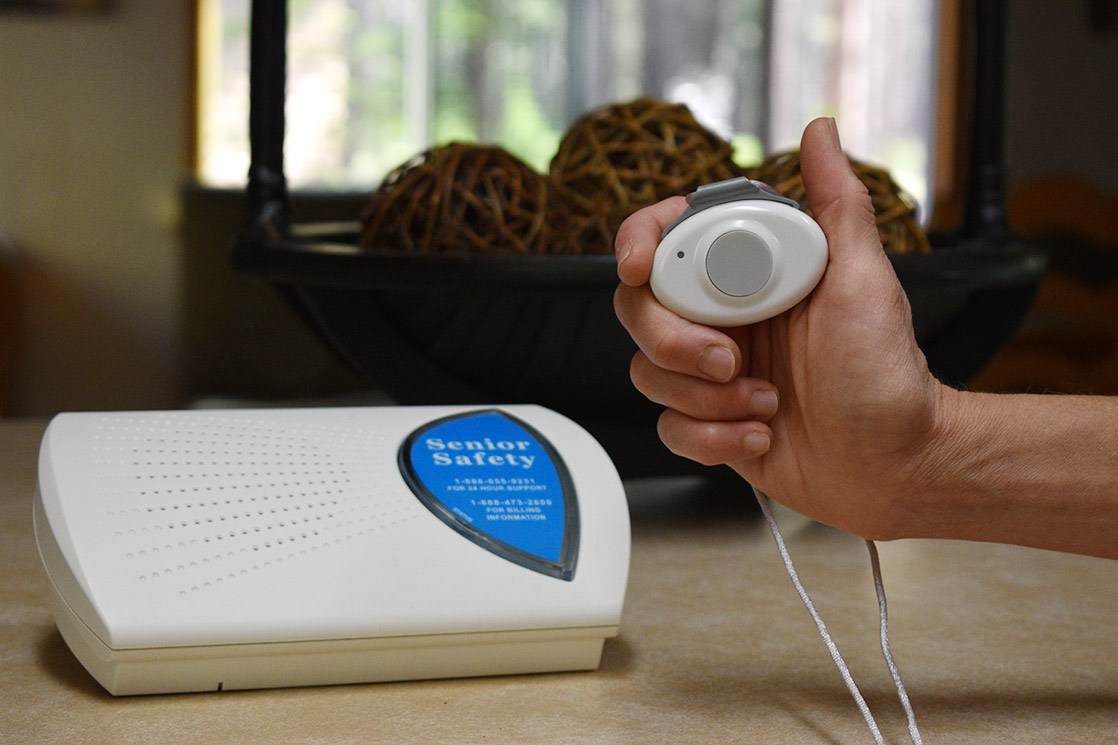 Harnessing the Power of Fall Detection
How does it work? Well, let's get technical for a moment. Our automatic fall detection system uses both an accelerometer and gyroscope inside of it to monitor you. The accelerometer measures your acceleration, and the gyroscope tracks your angular momentum. Based on your movement, momentum, and angle this specialized system is able to detect when you fall. [Read More]It's important to note that NO system can auto-detect every fall. However, by choosing a medical alert device with a fall sensor, you significantly increase your chances of getting help when you need it the most—a clear choice for many seniors and their families!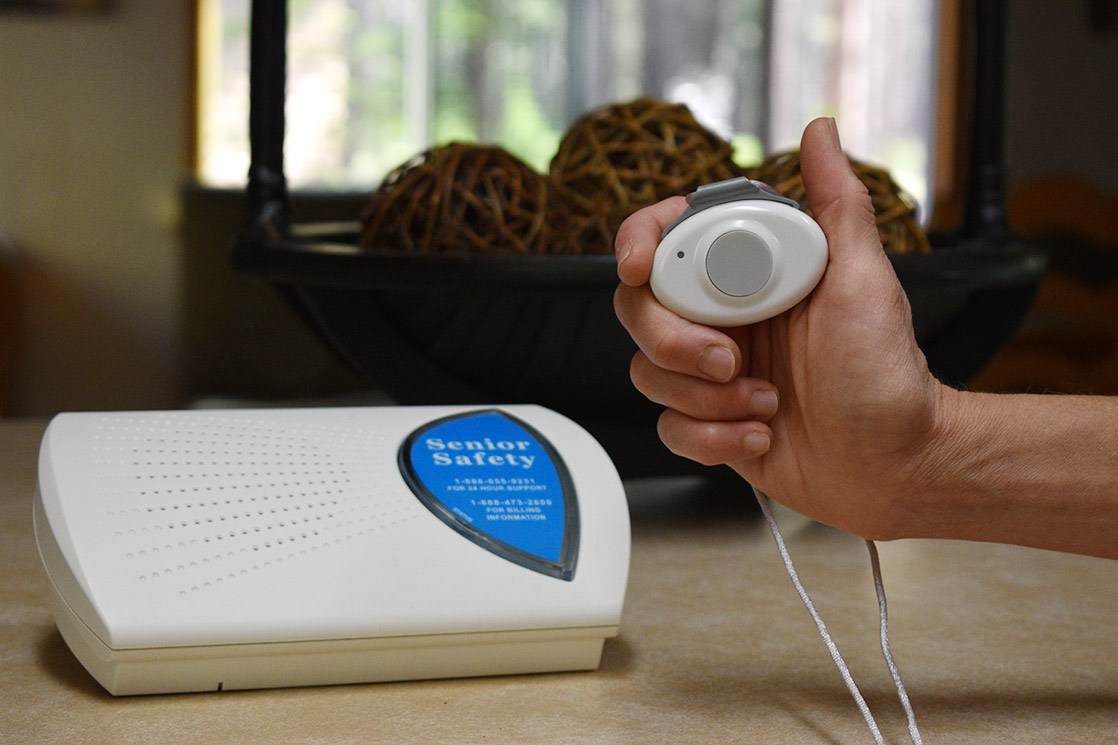 We Provide The Best Automatic Fall Detection Devices!
Comes with (1) Fall Detection Device
When you choose the Home Alert w/ Fall Detection, you receive (1) fall detection necklace-style button designed to detect falls. The fall detection device is waterproof and can even be submerged while bathing.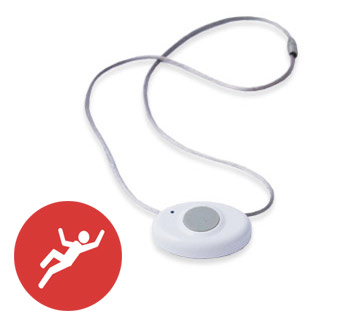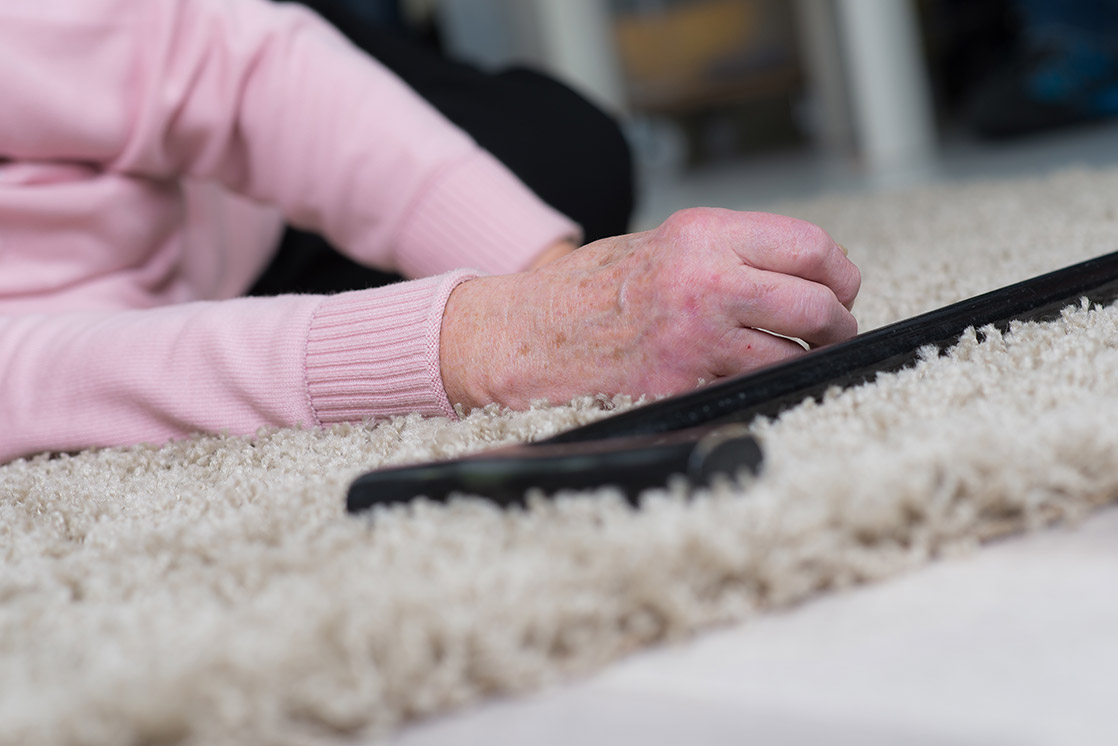 Who needs an automatic fall detect button?
While the Home Alert System comes with everything most people need in a medical alert, others might prefer a button that can detect falls when they happen. Home Fall Detection is designed for anyone who has a history of strokes, fainting, or other conditions [Read More]that could prevent them from pressing their help button, but anyone can use it. In fact, many families choose our medical alert device with a fall sensor option for the extra peace of mind it provides.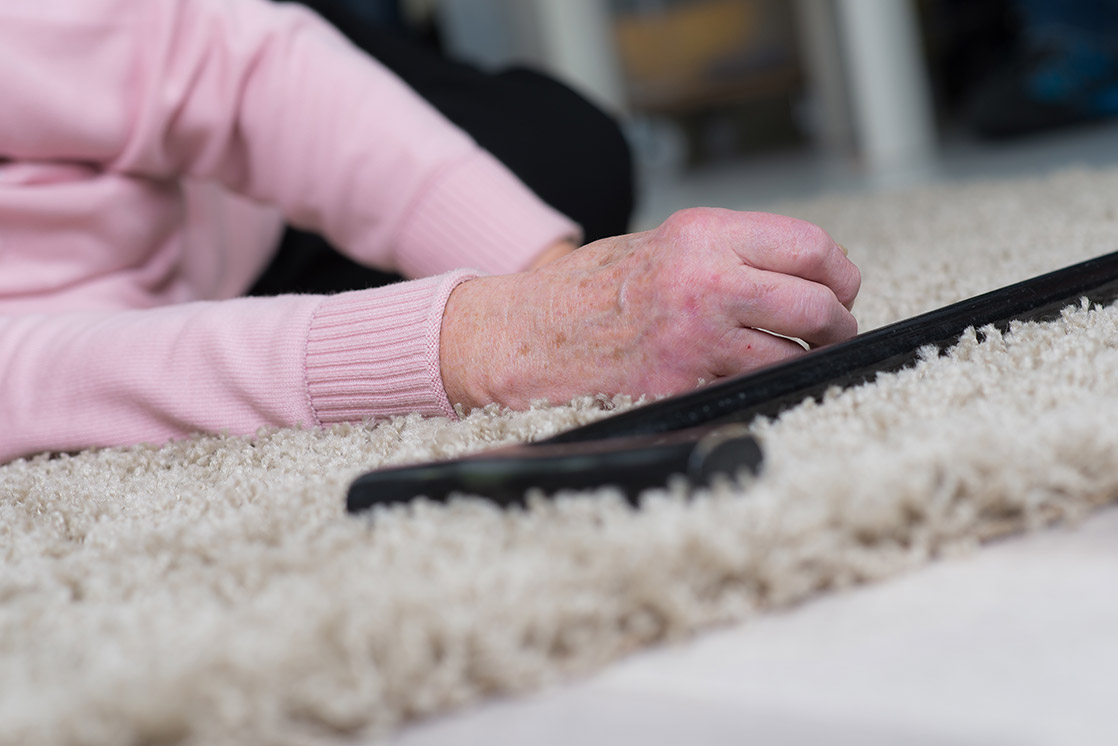 What to expect when a fall is detected…
First things first… when a fall is detected your medical alert system activates, quickly alerting our Monitoring Center. Within seconds you'll be able to talk with an EMD Certified Operator over the system's speaker. Even if you are unable to speak, we will get you help. [Read More]If you can, tell the operator what's going on & what sort of help you need. They can call someone off of your list of contacts if you want, or quickly dispatch your local first responders in an emergency.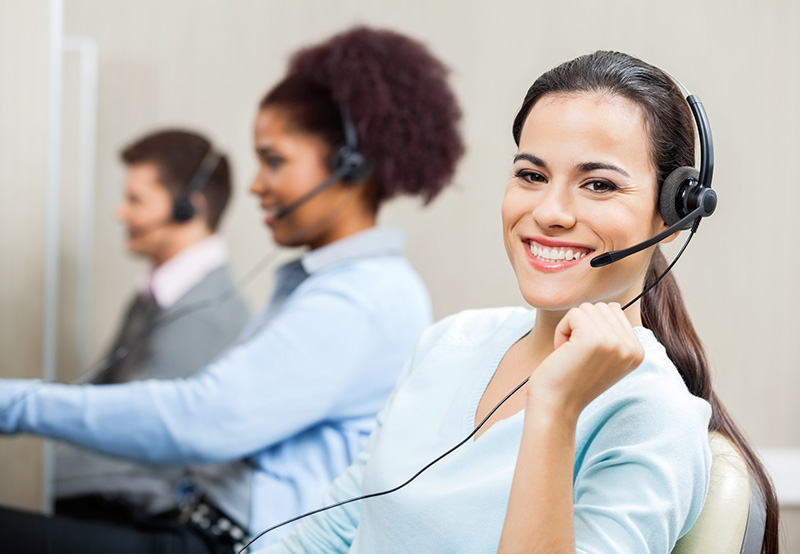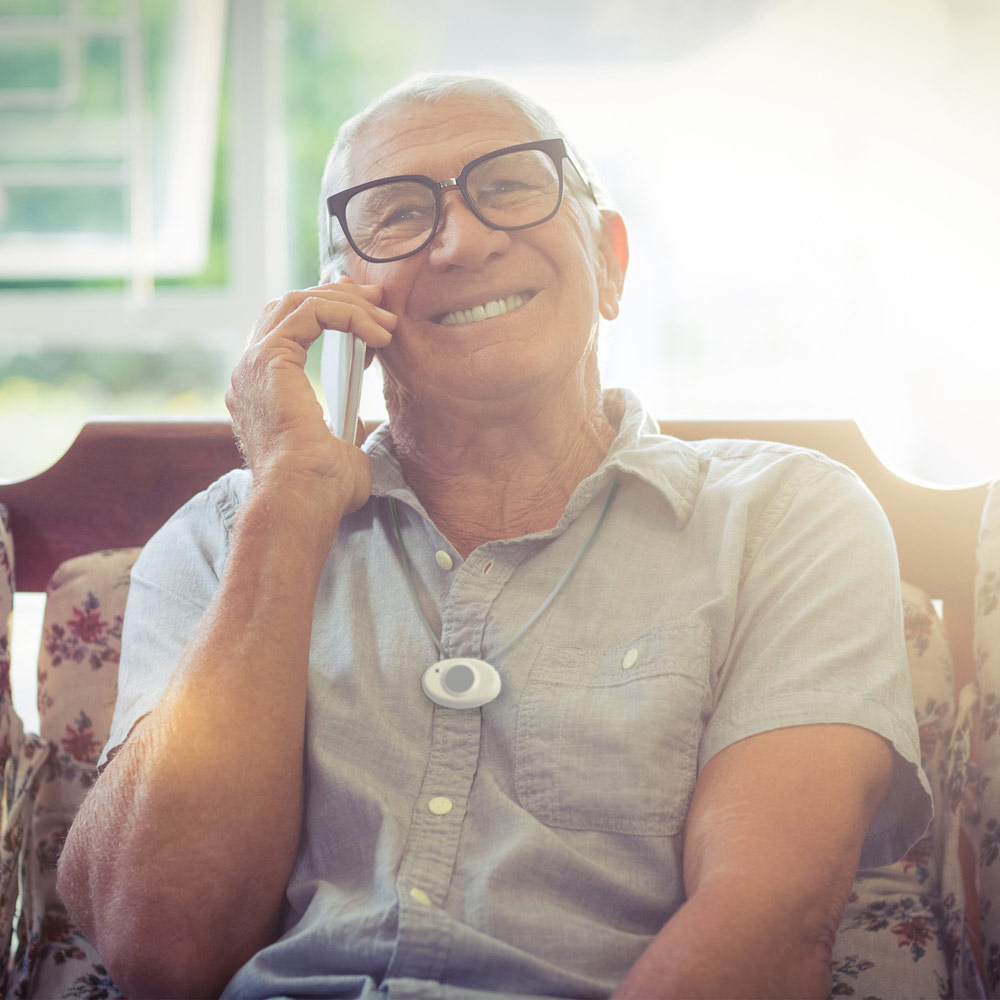 The Myth of False Alarms
When seniors and their families hear about how the Home Fall Detection button works, they often have questions about false alarms. Medical alerts that detect falls have been on the market for a many years and this technology has advanced a lot since it was first introduced. False alarms are not a problem with our Home Fall Detection buttons and most of our customers who have used them for years will never encounter a false alarm. [Read More]That said, false alarms can happen with or without fall detection and its nothing to be scared or nervous about. If a false alarm happens, simply respond to the operator and let them know that it's not an emergency.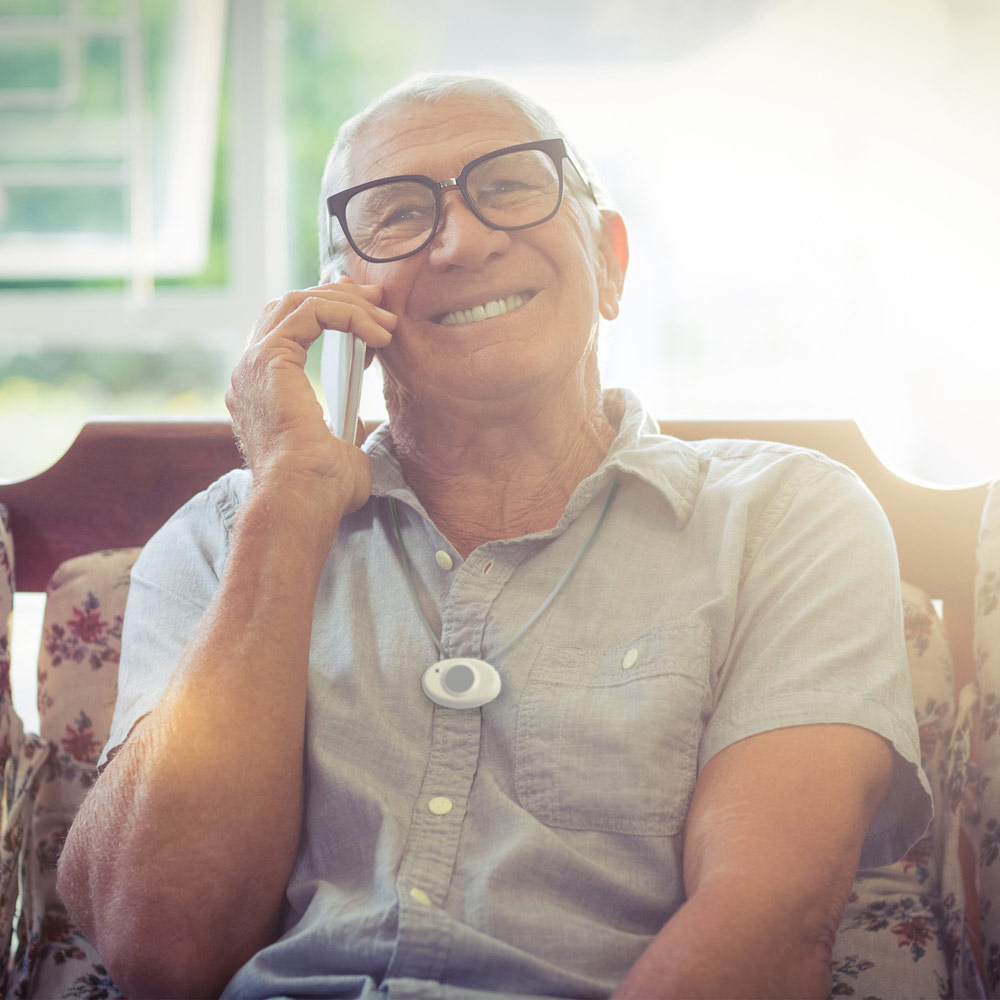 Automatic Fall Detection Plans Include:
We're so confident that you'll love our service that we offer every new customer a 30 Day Money Back Guarantee. Set up your new system at home & test it out! You can cancel within 30 days for a full refund.
While some companies lock you into a 3 year contract and even require proof that mom moved to assisted living in order to cancel, we don't! We want canceling your service to be easy. When you're our customer you can cancel at anytime for any reason! We even refund unused months back to you.
We offer our lifetime price guarantee because we know that so many seniors live on a fixed income. When you're a Senior Safety customer, your price will never go up. Plain & simple.
That's right! New Senior Safety customers can receive one free gift when they choose a Quarterly or Annual medical alert plan. Choose between:
1) Lockbox – $45 Value – Allow First Responders to gain access into your home without having to break your door or windows.
2) **$25 Visa Gift Card – Receive a Gift Card to buy groceries, gas, or gifts!
[Learn More]
Why sign up for a 3 year contract when you simply don't need to? We offer our service with no long term contracts (cancel whenever you need!) because we know that people's situations & needs change! Our service is about what's best for you… not our bottom-line.
Setting up your system is easy! When you order a Senior Safety Quarterly or Annual plan, we ship it to you free of charge. And unlike other companies, we don't require expensive installation appointments, equipment fees, or activation fees.
**In order to take advantage of our $25 Cash Gift Card Sign-Up Special, clients must return the rebate card enclosed in their order. We mail your $25 Cash Gift Card after your 30th day as a customer to say "Thank You". Offer only available for new customers & only honored when rebate card is returned. If canceled before the 30th day, customers who returned a rebate card will not receive the Sign-Up Special Gift Card.