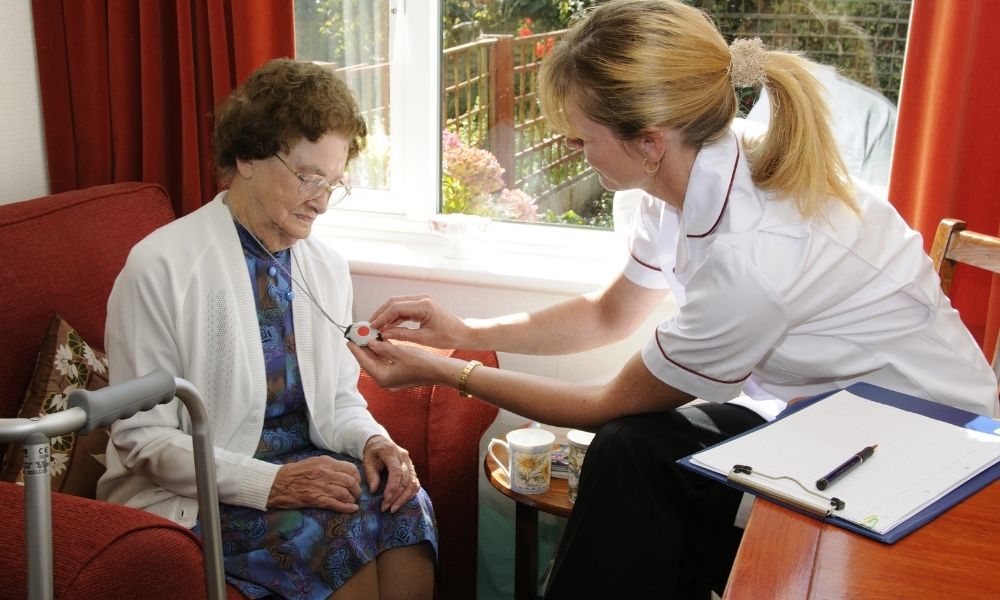 Can someone ever be too careful today? While accidents and injuries can happen anywhere and anytime, they can be serious for older or physically impaired individuals. Worse, what happens when that person cannot access a phone to call for help? Fortunately, that's where medical alert systems come in handy. These devices ensure 24-hour protection for anyone who needs it. Medical alert systems are the solution to your worries. They're perfect for anyone whose older friend or relative lives on their own without easy access to medical protection. Still, you might be curious about how to find the right system that fits your budget and specifications.
Read this buyer's guide on choosing a medical alert system to learn what to look for with these devices. You'll see that medical alert systems offer complete protection with fast, efficient responses to keep your loved ones safe from harm.
How Medical Alert Systems Work
First off, it's important to know how medial alert systems work. Medical alert systems are devices used to alert and communicate medical emergencies to first-responders, family members, and other contacts. While anyone can use one, they primarily service seniors or those living with a physical or cognitive disability. Anyone with a friend, neighbor, or family member who would benefit from a medical alert system should consider one. With different shapes and sizes, these devices fit any standard home or business. Wherever there are possible safety hazards, it's important to have safety devices on hand for quick response.
Medical alert systems are also easy to use. With one-click help buttons, anyone can make a distress call within seconds of an accident. Wearable or mobile systems are often water-resistant and fall-resistant for extra durability. Even better, two-way speaker systems allow for clear, hassle-free communication. Most medical alert systems don't rely on Wi-Fi or internet connectivity, so anywhere with a landline connection is a suitable place for it.
Home or Mobile
With that, there are two main types of medical alert systems to know about. Residential systems protect people in their homes. With landline-connectivity options available, these ensure quick access to medical personal via phone line. In-house medical alert systems are arguably the most common type of system for seniors and individuals with physical disabilities due to the one-click easy access. They also utilize monitoring agents, so you feel protected during any accident or fall. Home-based medical alert systems are also affordable. With low monthly payments, they fit any budget or lifestyle.
On the other hand, there are mobile medical alert systems. These ensure on-the-go medical protection, allowing for greater independence and activity than in-house ones. Mobile alert systems use cellular and GPS broadband connection to allow first-responders to know your exact location. Fortunately, given the popularity of smart technology and the ever-increasing Internet of Things, these devices don't rely on Wi-Fi or internet connection. You're free to use a mobile alert system in rural or remote areas. Some medical alert applications are available on smart devices, too, if that's your choice technology.
Does It Fit Your Budget?
Of course, purchasing a medical alert system is a serious investment. It's essential to find one that best fits your budget and lifestyle. Added features like fall detection, smoke detection, or carbon monoxide detection increase cost. However, it's also important to note that without added features, most medical alert systems are affordable for most people. Our medical alert systems come with low monthly payments, so you don't need to stress over costs. At Senior Safety, we prioritize the health and wellbeing of our customers. That's why we keep our costs low so you can have the proper medical protection whenever and wherever you need it.
Installation and Use
Another necessary point in this buyer's guide for choosing a medical alert system is installation and use. As aforementioned, medical alert systems typically don't heave major installation or functionality issues. They're directly installed into your home's phone jack, if you still have a landline or just into an electrical outlet if you no longer have a landline. The basic steps to setting up a medical alert system include plugging the base station into a power outlet, in some cases connecting it to a phone jack, then testing to see if it works. These devices come ready for anyone to use. Read the owner's manual and tutorial booklet that come with your purchase to understand the basic set-up guide.
To effectively test the system, call us and explain that you'd like to test out your new system. Our operators will activate your device without fees. With the easy-to-use one-button push system, you'll have a response in approximately 20 to 30 seconds after pressing the button. Be sure to test out your system once a month. We run weekly diagnostic tests to ensure your connectivity, but it also helps to test the device monthly for added peace of mind.
Functionality
At last, always check what type of functionality fits your lifestyle that you want on your medical alert system. Senior Safety's medical alert systems come designed with a help button for falls, accidents, or incidents. Within 20 to 30 seconds, you'll speak to an EMD certified operator where you can explain your situation. Then, you can request someone from your contacts for help. Otherwise, we'll send local first responders to your location. Our home alert systems come with the option to connect to your landline with the additional feature of auto fall detection. The mobile-go systems come standard with a fall detection option.
You can never be too cautious when it comes to elder care. That's why Senior Safety has your back. Our affordable safety alerts for seniors make the perfect gift or purchase for your family member, friend, neighbor, or loved one. With low monthly payments, your loved one can enjoy the freedom and safety that our devices provide. We offer nationwide 24-hour medical protection against any falls, accidents, or injuries. Fill out our online form to receive a product brochure or call us for further information. We're happy to answer any questions or concerns you have about our systems and how they can help you or your loved one.