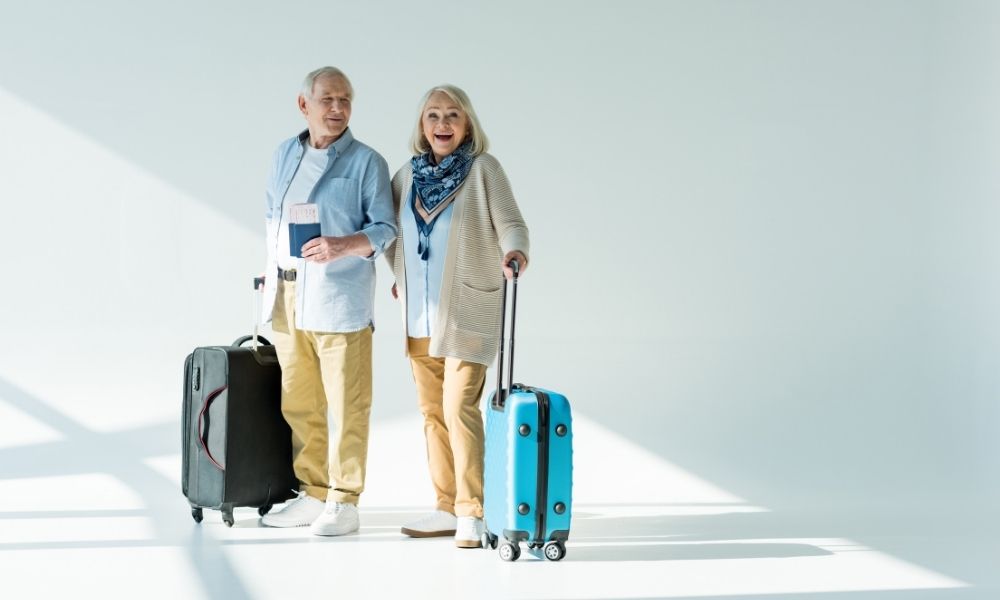 Everyone needs some time away to enjoy themselves. That's why taking a vacation is important; it gives you a relaxing mental and physical break from everyday life. Still, traveling as a senior raises some considerable concerns. Here are some useful tips for senior travelers to stay safe, accountable, and secure wherever they go.
Pack the Necessities
First, pack all essentials before your big trip. While clothes, toiletries, and personal belongings fall into this list for everyone, packing as a senior also means bringing along any medications, hearing aids, mobile alert systems, and so on. Bring a roll-on suitcase plus a medium-sized carry-on to store everything. Those traveling with medical conditions or prescriptions may need medical notes from their doctor. Bring those along with other pertinent medical information in case there are any health or safety issues.
Reserve Accommodations
It's important to request and reserve senior-friendly accommodations early on to avoid hassles later. Whether the reservations are for the hotel, airport, cruise liner, or wherever else you go, be sure to make these requests ahead of time. Similarly, inform airport or hotel staff of any dietary or other travel restrictions. They'll help ensure your stay is as comfortable and welcoming as possible.
Scout Out Senior-Oriented Activities
Depending on where you go, it doesn't hurt to find senior-oriented activities ahead of time. Do your research and find prospective senior activities you and your travel partner will enjoy. This may be something relaxing and stress-free, like fishing on a lake or visiting a winery, or something adventurous, such as hiking in the woods. Either way, be sure to talk to your doctor beforehand to ensure you're capable of handling the activity.
Inform Friends and Family
Another useful safety tip for senior travelers is to inform friends, family, trusted neighbors, and loved ones of your trip before you leave. Whomever you're closest with, tell that person about your trip, the duration of it, and when you're expected to return. Have them watch your pets, get your mail, and keep an eye on your home while you're away. More importantly, make them your emergency contact in case something happens. You can never be too cautious when traveling, so be sure to stay connected before, during, and after your trip.
It's also important to carry the best safety equipment on hand. That's why Senior Safety's medical alert pendants for seniors are the most suitable option for travel. Wherever you go in the United States, Senior Safety has your back. With 24/7 emergency response services, you won't need to stress about any risks or injuries during your vacation.