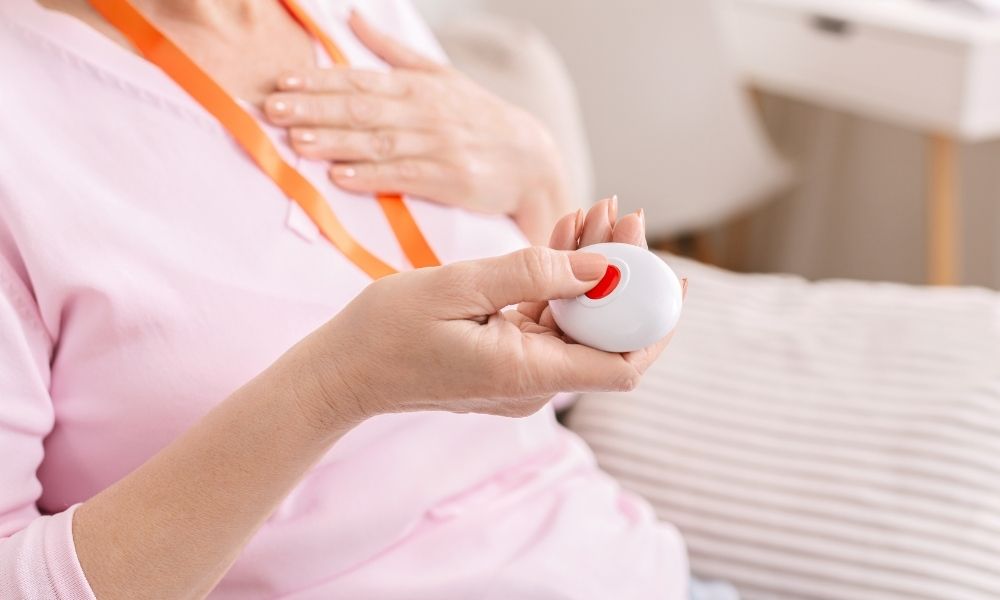 No one can ever be too safe these days—especially seniors. One misplaced step or slip can lead to an unexpected and serious injury. That's where medical alert systems come in. However, with so many different alert systems on the market, you may not know which one to purchase. Read this short guide on at-home vs. mobile medical alert systems: key differences to see which is best for you.
At-Home
At-home medical alert systems connect to your wall and phone jack for 24-hour emergency coverage. They use a one-button alert system that triggers a response from local medical emergency personnel after a fall, accident, or injury. Once you press the button, a dispatcher talks with you to get the proper information to send medical help as fast and efficiently as possible. Some at-home medical alert systems use landline capability and plug into the phone jack; others use cellular networks with no landline needed.
Mobile
On the other hand, mobile medical alert systems are portable, hand-held devices that use cellular technology to cover you wherever you are. They use no landline or base station. Instead, mobile medical alert systems rely on two-way broadband communication with GPS tracking technology to ensure responders can reach you when needed. Every mobile medical alert system helps with serious accidents or falls, but some family members also use them to monitor seniors with cognitive or behavioral issues.
Which Is Right For You?
Given these differences between home and mobile medical alert systems, you can go about deciding which fits your lifestyle and needs best. With either option, remember that option for fall detection is also possible at an extra cost. Both options also ensure 24-hour complete medical coverage and support. Determining whether an at-home system or mobile system is better ultimately depends on your lifestyle. If you spend more time at home, go with an at-home system. If you have the mobility to go out independently, consider a mobile system instead. You can always choose both for complete coverage at home and away.
No matter which medical alert system you choose, Senior Safety will prioritize your independence and safety. That's why we offer the most reliable and cost-efficient home medical emergency alert systems around. With no hidden fees or issues, you'll see what makes us unique. Choose between landline or no landline systems with optional fall detection. Then, customize your medical alert system, and our team will help you get started.