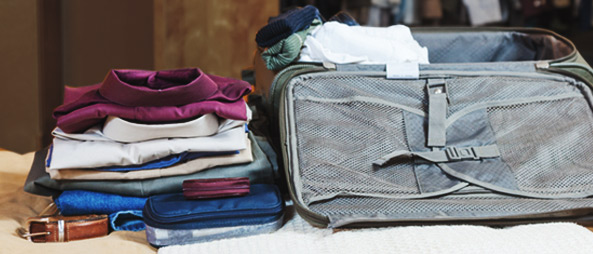 Flexibility is a big part of the service we provide. Many of our customers are snow birds, who will be packing their bags soon and moving south for the winter. And all of our customers cherish visiting and staying with friends and family no matter what time of year. Retirement isn't always as relaxing as it's cracked up to be – especially these days. Traveling, visiting family and relaxing elsewhere can be as important as ever during your golden years. Because of that… We designed our Senior Safety service so that it doesn't get in the way of your life. When you feel the need to pack up and go, we want to be right there with you. That's why we make relocating your service to a new address as easy as possible!
To change your address, you'll simply pack up your Senior Safety system (Don't forget your help button!) and take it with you. When you arrive at the new address, give us a call and we'll take all the information we need to cover you at that location! We'll then have you set up the system there and run a quick test. If you have any questions about unplugging the system at the original location or setting it up at the new address, all you have to do is call 1-888-473-2800. We're happy to help!
Using our Mobile-Go Alert system? While you're able to get help wherever you are, it's still important to call us to update your information when staying at another address!