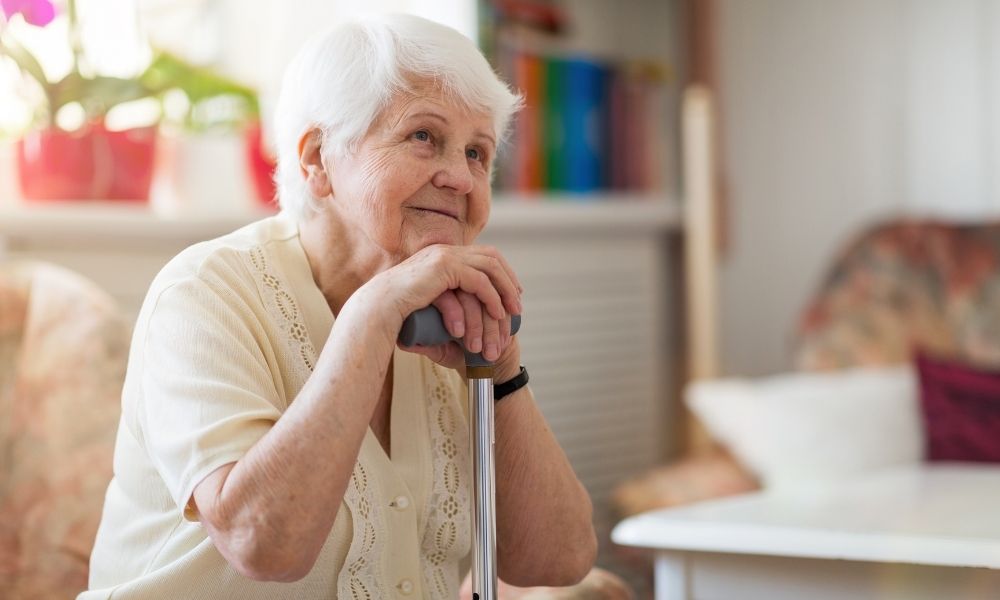 Personal safety is ageless, but it's more important as you get older. With age comes increased sensibility of your surroundings to avoid any possible risk or injury. While you may do that outside your home, it's important to safety-proof your house, too. This guide on how to avoid falling at home will help protect you from a possible accident.
Organize
The easiest thing you can do to prevent a fall in your home is to organize it. Clutter remains one of the largest safety risks for elders, so do your due diligence in removing these obstacles from harms way. Basically, keep your home clean and tidy. Any books, furniture, or miscellaneous items left in hallways or staircases count as fall hazards. If you cannot clean up by yourself, have a friend, family member, or neighbor do it for you. Otherwise, hire a professional maid or cleaning service to tidy up and remove these safety risks. Even as you perform daily habits, such as cooking, reading, knitting, etc., put away items back into their respective locations to reduce clutter in your home.
Install Grab Bars and Handrails
It also helps to install grab bars and handrails. A grab bar is a safety device used to help maintain balance, lessen fatigue, and maintain optimal weight distribution to prevent a slip, fall, or accident. Typically, grab bars are installed near toilets, showers, bathtubs, and beds, as these are common locations that require shifting positions and seating. Grab bars and handrails further help you transition from a wheelchair to that designated seat. Any location that requires you to sit, stand, and maneuver your body needs a grab bar. A raised toilet seat, higher bed frame or mattress, and roll-in shower also help reduce the need to sit at uncomfortably low positions.
Install a Stairlift
Stairlifts are mechanical devises used to lift people who cannot safely or securely walk up and down stairs, such as people with disabilities or the elderly. Although it may require further installation and accommodation, stairlifts are one of the best preventative measures to avoid falling in your home. You simply sit on the chair or platform and control your upward or downward mobility via remote or mechanical control. Some varieties offer different seat heights, battery isolation switches, call stations, folding steps, seat belts, and soft start or stop triggers.
Straight stairlifts install within days of order, whereas curved-rail stairlifts may require specific installation requirements which may take longer. Some utilize individual carriages designed to seat one person while others fit a wheelchair or scooter depending on your individual needs. Keep in mind, the price of your stairlift also depends on your personal accommodations. The length of railing needed, straight or curved-rail, seat or motor upgrades, and power type all affect the final price.
Make Bathrooms and Kitchens Nonslip
A wet area is a gateway to a fall if it's slippery. Whether you just took a shower or bath, washed the dishes, or walked inside after being out in the rain, the last thing you want is to slip on a damp surface. Slipping, assuming there are no grab bars present, is an easy way to fall and risk injury. Therefore, take precaution and install nonslip features in your bathroom and kitchen. Nonslip mats are an affordable way to reduce slippage in these areas. Otherwise, an area rug, foam flooring, or anti-slip adhesive treads are other easy-to-install options.
Wear the Right Shoes and Clothes
Not every preventative fall measure needs to involve a major installation or home improvement. Even wearing the right clothes or shoes helps significantly reduce the risk of a fall. Avoid any loose clothing that may cause you to trip. Large or baggy clothes may feel comfortable, but they do no good at preventing a fall or accident. Wear clothes that fit appropriately to your body, especially pants or trousers. Unhemmed bottoms can cause you to slip. Similarly, wear the right shoes, even inside the home. There's nothing more comfortable than lounging in pajamas, sweats, and socks, but if you wear something without traction it raises the chances of a fall. That doesn't necessarily mean you need to wear gym shoes or sneakers if you don't want to. Even some slippers have traction underneath to provide greater stability and mobility. Your safety comes before comfort or fashion, so wear the right clothes and shoes to avoid any possible issues.
Eat, Hydrate, and Take Your Meds
Another lifestyle tip is simply to eat, hydrate, and take your medication. It's obvious, but undereating is almost a certain way to feel dizzy, fatigued, and risk a fall. Even if you're not diabetic, low blood sugar affects everyone if you don't eat enough of the right foods. Stick to basic healthy foods, like oatmeal, fruit, lean proteins, coffee, tea, and vegetables to ensure your body receives its nutrients. Try to stay away from junk foods or sugar as these can leave you lethargic, dizzy, and fatigued. Relatedly, drink enough water. As you age, hydration may not seem important, especially if you're a regular coffee or soda drinker. However, water is an essential part of a well-balanced body. Water aids in digestion, circulation, transportation of nutrients, and maintains a stable body temperature. All of these are elements to an active, healthy lifestyle.
If you're someone who takes regular medication, don't skip it. Still, if those medications result in dizziness or fatigue, take them seated. Remain seated until you feel able to function and move around. Tread carefully so as not to bump into any furniture or risk falling.
Even with these helpful tips, sometimes falls are inevitable. Therefore, it's important to have a medical alert system on hand to notify friends, family, and medical personnel of your situation. At Senior Safety, we have automatic fall detection systems>designed with your safety and wellbeing in mind. These devices notify emergency response personnel to come to your aid as soon as you fall. That way you're always in good hands. These devices are also comfortable, lightweight, and waterproof to provide elite protection anytime and anywhere.