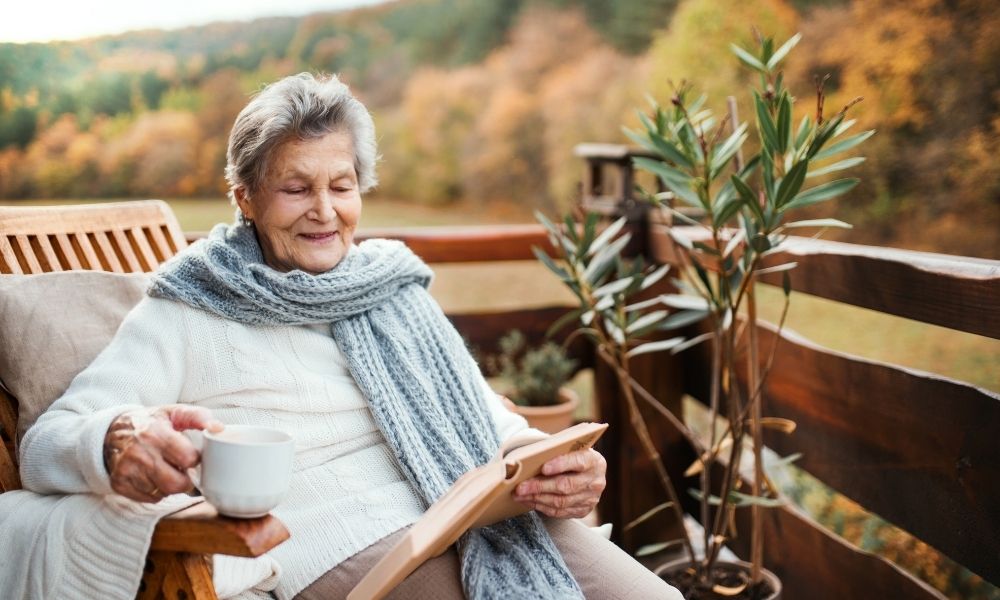 Warm weather, friends and family, and relaxation—that's what going outside is about. It doesn't matter if it's a rainy spring day, warm summer day, or cool autumn day, or a snowy winter day—going outside increases levels of Vitamin D and releases serotonin and dopamine to make you feel better. It isn't limited to any age group, either. In fact, here are four fun outdoor activities seniors will enjoy.
Light Exercise
Taking walks, cycling, light jobs, aerobics, calisthenics, or other forms of light exercise are great ways you can stay in shape. These exercises are easy on the body which means less stress on joints or the possibility of muscle aches. They also build strength, help lose fat, and improve brain function. Talk to your doctor about exercises you can do outside that fit with your lifestyle. Of course, those with physical ailments or sickness may need to adjust their exercises accordingly.
Bird Watching
Another great activity that incorporates some light exercise while stimulating your senses is bird watching. Take a hike by yourself or with a loved one in your local nature park or trail and see some birds. Pack a pair of binoculars as well as a notebook and camera to document what you find. You may see some local common birds or some rare specimens. Bird watching allows participants to connect with nature without any extreme or strenuous activity.
Gardening
Gardening is another fun outdoor activity seniors will enjoy. Whether it's on a plot of land or right in your backyard, use this opportunity to grow your own flowers, herbs, or vegetables. Gardening is one of the most engaging activities for seniors since it requires constant physical activity. It's a great way for seniors to stay in shape. It also results in valuable produce to use in meals or give away to family, friends, and neighbors. Monitoring gardens require consistent cognition, so gardening improves brain function as much as muscles and joints.
Reading
Finally, many seniors find great comfort in reading. You might find you enjoy it, too! While this might seem strictly like an indoor activity, books are portable. The advent of electronic devices to read on made reading even more portable since some physical books can be too heavy or large for you to carry. This means anyone can read their favorite book or stories in a park, on a beach, or near their garden.
When going outside, it's still crucial to remain aware of potential safety risks. Fortunately, with Senior Safety's medical alert button necklace, you're safe anywhere you go. This mobile-go alert system ensures emergency medical protection while you're out and about. Call now to learn more about our affordable monthly payment plans or how our medical alert home and mobile systems can benefit you or your loved one.